It gives me great pleasure to invite you to join us for a worldwide day of prayer and fasting for North Korea on April 28th and then to participate in a very special online prayer service with North Korean defector pastors as part of the International Day of Prayer and Fasting for North Korea's FREEDOM.
The virtual online prayer service will be held on April 28th 7-8:30 pm EST/April 29th 8 am-9:30 am Korea time and will include simultaneous translation in Korean and English of prayers and testimonies for North Korea's freedom as part of our international day of prayer and fasting. This will be an amazing time to lift this country and its people to the Lord for their freedom and human rights.
Right now the situation is extremely grave for the
North Korean refugees detained in China and for the North Korean people.
In separate meetings last month, officials from both the South Korean and the American government frankly told us they have made appeals and requests to officials in China on behalf of these refugees asking them to be allowed to go to South Korea for resettlement. But, there is no positive answer so we have to appeal to the highest authority that God would make a way forward just as he did for the Kim family on November 19, 2021 when they miraculously were allowed to fly directly from China to South Korea. As Mrs. Kim testified: "On November 19, 2021, God finally took our family to the South Korean authorities and put us on a plane bound for South Korea. On that day, God eventually did something to our family that no president or parent could understand or no extraordinary people could do for us. After seven months in prison...Finally, on November 19, 2021, my family arrived at the Incheon International airport. All my dreams finally came true. Guys! God is always listening to your prayers. God always answers your prayers. No one can stand up against God."
We need to make our appeal He will do the same again!
Also, regarding the people of North Korea, we are now confirming what we all feared based on the latest interviews from recent escapees that the situation is worse than ever but this latest crack down could very well back fire. People are questioning: why is Kim Jong Un so afraid of us listening to information from South Korea? Why is he so afraid of us being in touch with our family in South Korea? Why? What is he afraid of?
NOTE:

two

different links to sign-up, you are welcome and encouraged to sign up for both!
Second, Sign-up to
Pledge to Fast and Pray
on April 28
th
, plus add a scripture or encouraging message, if you wish!
Acta Non Verba,
Suzanne
---------------------------------------------------------------------------------------------------------------
MESSAGE ABOUT THE IMPORTANCE OF PRAYING AND FASTING: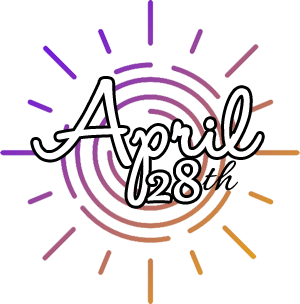 While there have been many prayer vigils and services focused on North Korea, we believe that not just prayer -- but also fasting -- is necessary to combat the evil that reigns over the people of North Korea to appeal to Heaven for their freedom from the Kim family's tyranny.
During a U.S. Congressional briefing*, Dr. Thomas Belke, one of the world's leading experts on Juche and author of JUCHE: A Christian Study of North Korea's State Religion, testified about the spiritual evil pervading North Korea explaining that it can only be defeated by prayer and fasting. Citing Matthew 17:21, when Jesus told his disciples, "This kind [of demon] does not go out except by prayer and fasting" (Matthew 17:21), Dr. Belke reminded us of the many times in America's history (e.g., President James Madison in 1814) when Americans appealed to Heaven with prayer and fasting to change the course of history. (*The briefing was organized by the Congressional International Religious Freedom Caucus who is co-chaired by Congressmen Juan Vargas (CA-D) and Gus Bilirakis (FL-R), and held in January 18, 2018.)
We believe that a day of prayer and fasting to Almighty God by multitudes of people globally is the most important strategic weapon we can apply in the face of the horrible suffering we see impacting the people of North Korea, the most persecuted people on Earth. We see the seemingly never ending threats to peace on the Korean peninsula from Kim Jong Un, but we know: "What is impossible with man is possible with God (Luke 18:27)." The Bible says: "For our struggle is not against flesh and blood, but against the rulers, against the authorities, against the powers of this dark world and against the spiritual forces of evil in the heavenly realms" (Ephesians 6:12).
Strategic Timing: April 28th is also an important date in the history of the North Korea human rights movement. It is the anniversary of the first North Korea Freedom Day which was held on Capitol Hill on April 28, 2004, the largest gathering of Americans to promote human rights in North Korea that had ever been held outside the Korean peninsula. Members of Congress credit that day as leading to the unanimous passage of the North Korea Human Rights Act, the first time emphasis was focused on the suffering people of North Korea. That led to action worldwide with similar action taken in Japan, the European Union, and eventually in the Republic of Korea. Furthermore, there is a 40 day prayer initiative being launched in September 2020 in South Korea.
As Rev. Thomas Belke, author of JUCHE, in his presentation to the US Congressional Briefing in January stated: fasting and prayer are the key to breaking the status quo impasse in North Korea. Belke described April 28th as our D Day Assault and Now, that we have stormed the beaches, it is time to liberate the cities and the nation through prayer and fasting for North Korea's FREEDOM.

Some Words from Reverend Belke:
"My message to Congress in January, 2018, was that fasting and prayer are the key to breaking the status quo impasse in North Korea, -- and, that all other efforts, however well-intentioned, amount to "rearranging the lawn furniture." I also told them that, per Ephesians 6:12, this is the work of the Church. And by "the Church" let's be clear that this is a call to all people to fast and pray. In North Korea, you are sent to a death camp simply for believing in heaven. So, let's not over-think this. If you believe in heaven, then fast and pray for North Korea on April 28th...
Today, we, the Church, through the Great Commission, have a greater (not lesser) impartation of divine revelation and spiritual authority than those living in ancient times. And, as the Scriptures clearly show in Exodus 3:7, Jonah 4:11, and elsewhere, great numbers of people crying out to God do get his attention. So, yes, your personal participation in this spiritual assault matters.
In heaven, unlike here on Earth, the prayers are visible and the quantity is visibly measurable by God. Revelation 5:8 and 8:4 show that, in heaven, the prayers of the saints fill heavenly golden bowls and vials and come before the Lord. So, we impact heaven, and God accomplishes what needs to be done to North Korea here on Earth. In military strategy, this amounts to what is well known as, "the indirect approach." However, this event is more than that. It is also a direct frontal assault on the demonic principalities and powers enthroned over North Korea. The Church is delegated the authority to pull down these strongholds. So on April 28th, we are "storming the castle" and "taking spiritual high ground" over North Korea to the glory of God in Christ Jesus.
This is a day that I have yearned for -- for over 25 years. Others have yearned for it for much longer. Suzanne Scholte is the one "blowing the shofar" to launch the spiritual attack. What about those who opt out? Would you have opted out of "marching around Jericho?" Or would you have wanted to be among the 31,700 that Gideon sent home, or among the 300 who participated? The spiritual principalities over North Korea are no less real than the Midianite horde that Gideon faced. And God will similarly glorify His Name in our generation. -- Rev. Thomas Belke
Please commit to pray and fast with people all over the world for the people of North Korea on Wednesday, April 28th, the International Day of Extraordinary Prayer and Fasting to Almighty God for North Korea.